Looking for a simple and easy way to welcome your new teacher friend to the teaching industry? Maybe they have just graduated fresh out of college or perhaps they decided to complete a teaching degree later in their lives? Based on experience, I would say if I could go back 12 years, I know I would want all the things listed below. Things I KNOW I will use, because let's face it – who really uses everything they buy, right? 😉
Now the list below is for teachers in elementary or primary school, so I'm sure that the list for high school or even middle school will vary a little.
Here it is! Now, be mindful that this post contains some hilarious memes and gifs that not only teachers would appreciate – but mostly ANYONE who works with children or the education industry. 🙂
Firstly, if your new teacher looks a little like this:
Well, that's perhaps because she or he most likely feel extremely overwhelmed with the information they're being given from administrators, head teachers, principals and hey their own 4 years of study.
Here's how you can support them first and foremost:
Always lend a listening ear
Don't judge, they're new to the industry – they won't necessarily know what 'book bins' are
Don't assume that things are common knowledge to them
Include a written guide, checklist or a sheet explainer for things they're required to do everyday like check in, sanitisers, reports for students etc.
Try to lend a hand of support and ask them if they need help, not everyone is comfortable approaching others especially being a new teacher.
Welcome Kit Supplies for a New Teacher
Now, if you're going to set up a welcome box or kit for a new teacher, here are some super essentials to include. This list comes from a recent survey made to teachers all around the world (so, not just me) – I probably have another exhaustive list of things to buy! Haha
I have also linked each item for you on Amazon (affiliate links) – so that it makes it easier for you to incorporate these into your buying list! I absolutely LOVE Amazon. Happily a Prime member here but sometimes I find that this actually works against me (and perhaps my husband haha), no?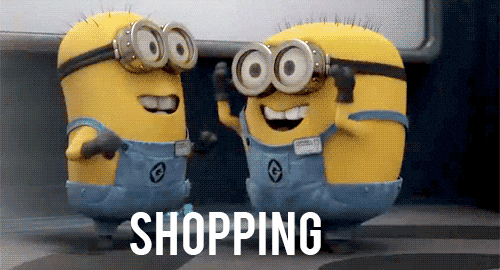 List of new teacher supplies
Preschool Activity Ideas for New Teachers from TPT
Let's not forget some super fun and incredible resources you can get your hands on for back to school, these will save the new teacher so much time AND she or he will be thankful for the suggestions too. They may not use everything, but having a list certainly helps. So, adding one or two printable activities (or perhaps a USB with some of these essential back to school resources) will make all the difference for this new teacher.
Also, these resources are super budget friendly. Many of use really don't have the luxury to spend, right? I wish! So when thinking about buying resources on Teachers Pay Teachers, think of the ones that will save you time and money in the long run. So things like printable centers and re-usable mats etc will go a long way. Think about it, they will be laminated and ready to use year on year.
So we don't go bananas each year and look like this: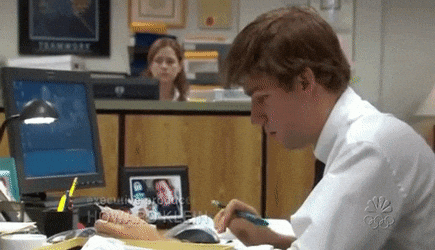 Here is my list for Pre-K / Kinder (this is the grade level I'm most familiar with):
Sight Word Play Dough Mats (go nicely with the play dough set above)
Editable Name Practice Bundle – Correct Name Fine Motor Formation Mats – these can be edited year on year, includes an editable page to add your own names or even sight words.
Kindergarten Readiness Digital Learning Bundle for Preschool – use these digital resources with early finishers or students who need more practice on a particular skill set. The best thing about Boom Cards is that they can be set up on each device and assigned to students separately and the bestest, bestest part? It's self-correcting and teachers get to see their students' marks!! #doublewin
Related back to school posts you might like:
Finally, if you're so inclined. Be sure to buy that superhero a card to the liquor store. They will need it at some point for sure! 😉