I am linking up with the weekly Five for Friday post with Doodle Bugs this week!
Are you teaching or reviewing fiction and nonfiction texts this month? Head over to the blog post here to download the free mat. I've teamed up with my I teach K-2 buddies to bring you this fun and interactive fiction and nonfiction element sorting mat. Just choose two texts and get the students reading and identifying elements to indicate whether it's nonfiction or a fictional title.
2. I've finally finished the latest Spelling Fun pack number 2o! Only 9 to go. I have them ready but I am just finishing up the latest touches before posting (so sorry for the delay on these) I did NOT expect that they will take this long to finish! But stay tuned they will be up soon and complete the bundle. 🙂
3. Need a new and fun way to teach sight words and initial sounds? I've just posted this fun freebie to use with your kiddos and obsess about pirates! 😉 Check it out HERE.
4. This week has left me feeling very tired! I still have quite a load to do even though I've managed to work through the evenings this week but I will celebrate the small things otherwise this will be my head: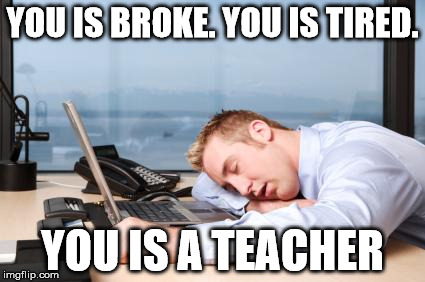 5. Here is another motivational quote for the week! I truly hope your week was amazing!